A Heap of Arts and Asimovs
And that's just the A's! This weekend was the book sale. Today, Monday, I had intended to write "Fun With Mirrors" to solve yet more critical world problems. Instead are pictures of books. How many?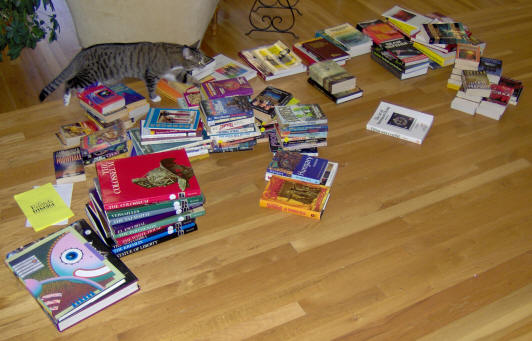 That many. Snookie the cat had pretty much the same question. What Snookie didn't ask was how much all of those books cost at the library book sale, on the last day, when books go for $3.00 per bag. If she had, I would have told her "about the same as filling the gas tank. Of the Prius. Long before it's empty."
Logical tomorrow we'll take care of the mirrors. Or maybe do an unpaid review of Apogee Search.
---
NP: "Why Can't I" - Liz Phair