Brrrr
With all this talk of being cold... For that matter, with all this actually being cold, I remembered my University of Antarctica T-Shirt. You see it on the floor rather than on the Richard because I really can't wear it any more.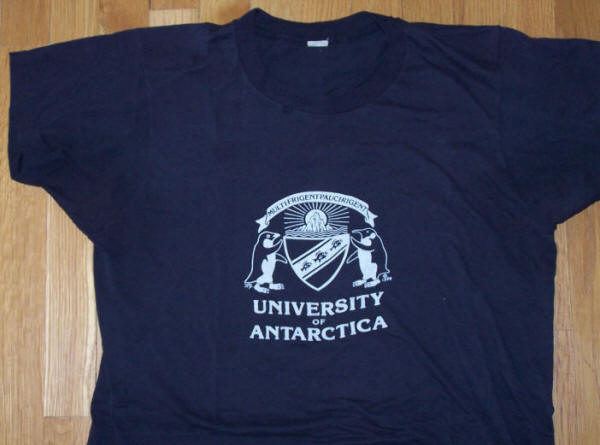 Can you read their motto? Do you speak Conjectural Latin?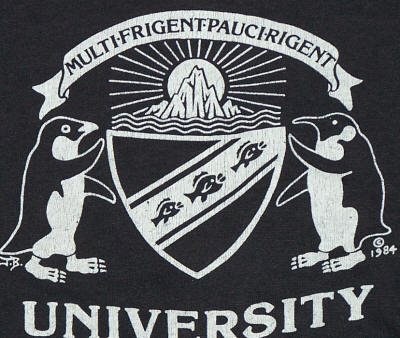 "MANY ARE COLD BUT FEW ARE FROZEN"
The reason I can't wear it any more is simple: It has shrunk. That is not a euphemism for "I have expanded." In fact, I have not, but I have a pretty interesting T-shirt collection, and most of the older ones, "L" and "XL" labels intact, have turned into "M" or "S," as can be proved by actual measurements or demonstrations on smaller humans. What an irritating form of obsolescence! I love these old shirts. Maybe I'll parade them out of their forgotten nooks and take some more pix. Not right now, though.
---
NP: "Smiles Like a Shark" - Mulu (Where does Pandora find this stuff?)