My SpecialT
On logical yesterday I said a few pictures about NAMM. I neglected to mention my interaction with what I'm sure is a fine company, even though I know nothing about them but their name.
But First A Linzer Torte Reporte
How long has it been? Too long. On a recent trip to, of all places, Costco, a sighting (and a purchasing) occurred.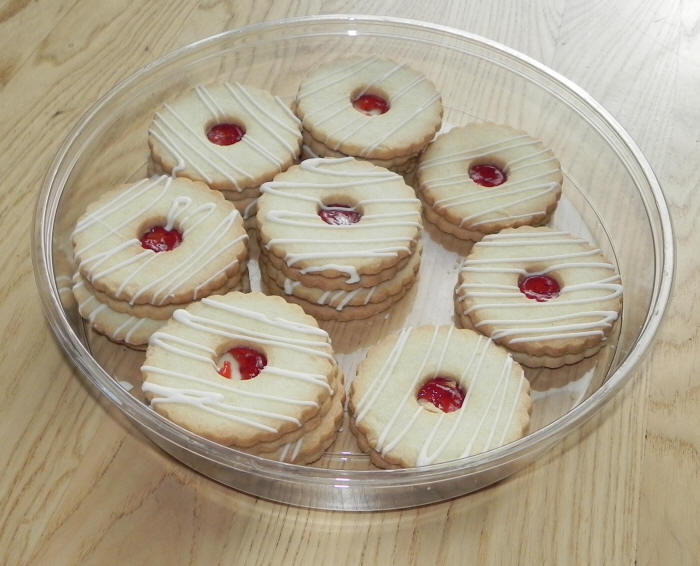 I wasn't hopeful. No powdered sugar, smaller than average, wimpy jellification. And yet, as I mentioned above, it's been a long time.
At $9.99 for 16, even a "Raspberry Filled Cookie With White Chocolate 16CT#44561" was looking good.

And it was good. And remains thus, albeit not for much longer. Having tested them and found me wanting, the next trip to Costco has a new agenda. Now if they'd only bring back the peanut butter M&Ms.
And Now, as promised, my SpecialT