A Lucky Shot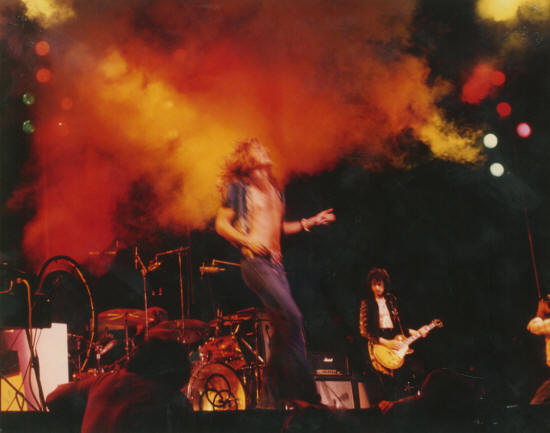 Led Zeppelin - Madison Square Garden
28 July 1973, Performing "No Quarter"
Click on the picture for a large version. I just happened to snap this right after the smoke bomb—no planning at all. I can't believe today is the 33rd anniversary of this concert. More than half a lifetime ago!