Bo Is Not Short For Beauregard
I didn't think it was, but when I had the opportunity to put Bo Diddley to the question, I did just that. I know I should remember the precise answer that he gave, but it was about 35 years ago and so I don't, beyond the "not Beauregard" part of it. It hardly matters — I understand that he used to tell different versions all the time. Good for him!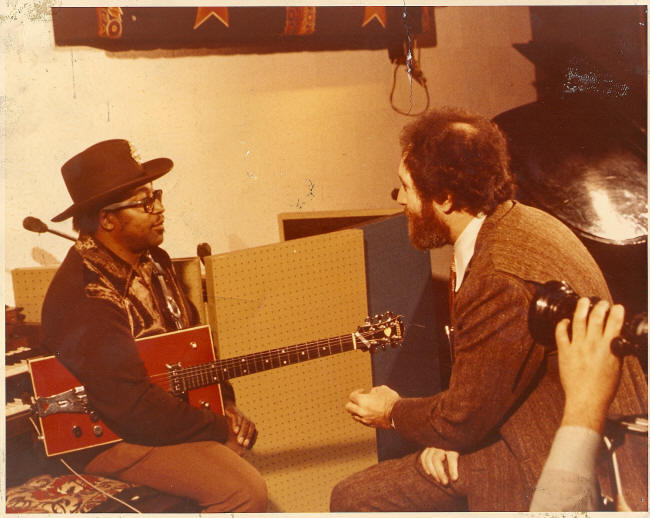 I took this picture while he was at a recording studio. He was being interviewed by one of the NYC local teevee news people. I think his name is Dave Marash.
I was never an especially big fan of the man, but it would be hard to find anything more infectious than the "Bo Diddley Beat." Rock and roll lost a giant today.
---
---
NP: "Boy in the Bubble" - Paul Simon